Top Gun Secret Weapon MH - "Speed"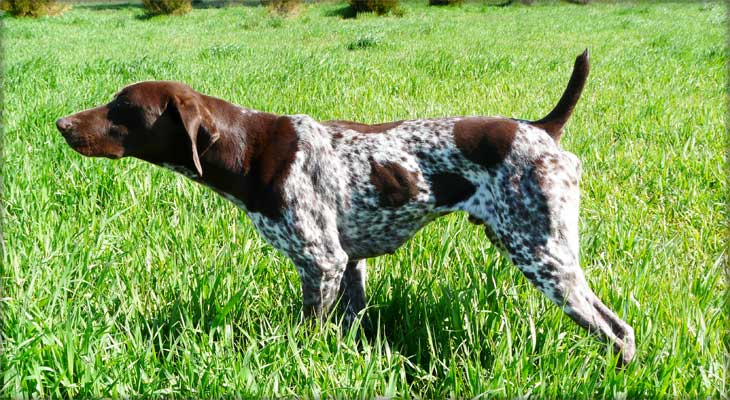 BORN 4/9/2008
OFA GSP-14397G24M-PI (Good)
CERF GSP-2187/2009—21 (Normal)
View Pedigree
Speed is the perfect balance of desire and cooperation we would expect of a German Shorthair from a Bond x Di mating. He is a very stylish 56 lb package that expresses athleticism and conformational correctness.
Speed has the ability put on a show in the bird field or at competition events. He demonstrated the important traits of natural point, honor, and retrieve from a very young age. His willingness to please gentle disposition and special personality around our young children makes for an excellent family companion.
This breeding piece offers the combination of some of the most proven genetics and award winning GSPC Sires and Dams in his pedigree. Speed will stamp improvement in your offspring with versatile hunting and Family companions and contribute to breed progress in one genetic piece.