Top Gun Polly MH - "Polly"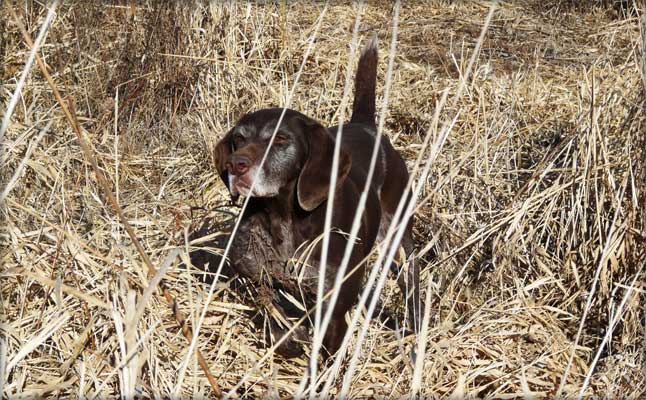 Our cornerstone GSP Dam
Master Hunter at 13 months
We cannot put into words the love we have for Polly and the tremendous contributions she has made in our furthering the German Shorthair breed traits in our kennel. Polly might be the best true bird dog we will ever have the chance to own.
Although she is getting up there in years, Polly can still put on a show in the field. Her exceptional combination of companion and hunting traits guarantees that Polly will leave a positive mark on our kennel for many years to come.